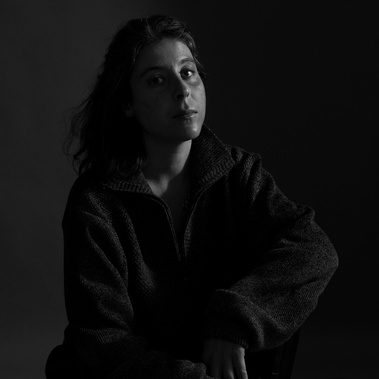 Born in 1989. Started working as a photojournalist for Haaretz newspaper in 2009.
Documented for international media outlets including Al Jazeera, The Washington Post and Foreign Affairs, as well as NGOs from Jerusalem, Ukraine and Sierra Leone.
B.A in Sociology and International Relations from the Open University in Tel Aviv.

Awards and exhibitions:
2016 Series of the Year, Local Testimony, Eretz Israel Museum, Tel Aviv
2016 "Human Rights Week" Exhibition at Cinematheque Tel Aviv
2016 Addis Ababa Foto festival - "Walls of the neighborhood"
2016 Photo exhibition in Festival « Pèlerinage en décalage » , Paris
2016 International Photography Festival , Jaffa port , Tel Aviv
2015 Haaretz photo exhibition "To whom it may concern" at the Ronald Feldman Fine .Arts Gallery, 31 Mercer St. New York
2015 Sony world photography award - shortlist, people, "Young miners of the Donbass"
2014 Urbanism and Culture 1st prize \ Singles, Local Testimony, Eretz Israel Museum, Tel Aviv
2014 Curator choose, Local Testimony, Eretz Israel Museum, Tel Aviv
2014 Institut Francais Jerusalem 2e prix, Cinematheque Jerusalem
2013 Street exhibition by Activestills collective "March for freedom"
2012 Portraits 1st prize/ singles, Local Testimony, Eretz Israel Museum, Tel Aviv
2010 "Mute" - the politics of no sound, group exhibition, CCA gallery, Tel Aviv